Our History
In 1881 William Boyes opened a small store in Eastborough, Scarborough selling odd lots and remnants from merchants. There was great poverty in the working classes and housewives were even keener for a bargain than they are today. When customers found that they could buy enough material to make a coat or a dress cheaper than anywhere else, they soon spread the word and trade increased to such an extent that William had to look for larger premises.
William rented a large warehouse just off the main street where business continued to grow. By 1886 he purchased further units in Market Street and Queen Street and knocked them into one large store and named it 'The Remnant Warehouse'. Older customers in Scarborough still refer to the shop as 'The Rem'. As time went on William expanded his range and bought other clearance lines from merchants developing the warehouse into a department store.
Business continued to grow and go from strength to strength and in 1910 the expansion of the company started. Today W Boyes and Co Ltd operate over 60 stores throughout Yorkshire, the North East, Lincolnshire and Nottinghamshire & Leicestershire.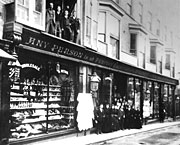 The First Boyes Store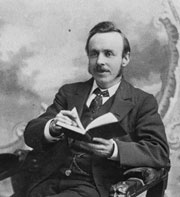 William Boyes, Founder